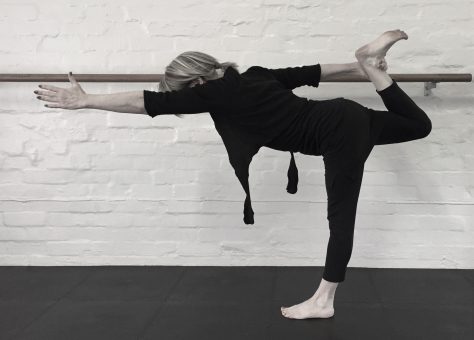 Yoga Classes in Hillcrest
For the past 20 years, Jean has been instructing Yoga classes in and around the Hillcrest ares. She has since become a trusted and synonymous name in the art-form.
Her style of teaching is a unique blend of spontaneity, creativity and intuition with an individualistic love that shines through in her attention to each student. As such, this quality within her teaching is made evident by the presence of some of Jean's longest-attending students, who have been with her since she began her teaching practice in Hillcrest and who continue to practice under her guidance.
Through her own development and experience, Jean has established a uniquely free-flowing, intuitive Yoga style. Rooted in the precision and alignment-based practice of Iyengar (form of Hatha Yoga), a constant reminder of breath awareness is carried throughout the practice, while the use of props (blocks, wall-ropes, belts and sand-bags) enables students to safely develop strength, stability and mobility, regardless of previous experience.
Yoga classes are fun but focused, strong but gentle, spontaneous and ever-changing and always rooted in the precision of basic alignment. Each practice session concludes with a deep relaxation, guaranteed to leave you feeling calm yet energised… a balance true to the very essence of YOGA.
"The past few years with Jean attending her Yoga classes have been most beneficial for me. I look forward to our weekly practice immensely... and Jean is a wonderful teacher, giving great encouragement and Love."












"I have been fortunate to have attended Jean's yoga classes for over 20 years. Her meticulous instructions, body awareness and beautiful nurturing energy, makes her yoga a unique and inspiring journey of self-discovery, physically as well as spiritually. I would recommend Jean to anyone needing to make a positive change to their well-being."
"The yoga classes Jean offers are nurturing for your body, mind and soul. Knowing that going to a yoga class will make you feel relaxed and rejuvenated is what makes me never want to miss a class. Simple and without any religious dogma attached. It is for everyone. I have never been to a more knowledgeable, intuitive and inspirational teacher. I would recommend her to anyone looking for a form of exercise which has the longevity to become part of a lifestyle through to their old age. My yoga practice has become a way of life for me."

"Yoga with Jean is true to the spirit of the meaning of the word yoga... union of mind, body and soul. Jean has managed to shift my consciousness from being competitive to being true. Jean is gentle and clear. She exudes love and optimism and is extremely intuitive. I am over 50 and have no problem doing impromptu runs and cycles. Because of yoga. Highly recommended!!!"






"I love this space in my life, the uncomplicated sharing of quite ordinary moments of time, that so significantly contribute to my sense of well-being, appreciation of health and the marvels of the united and collective human spirit."